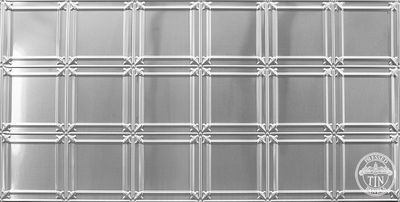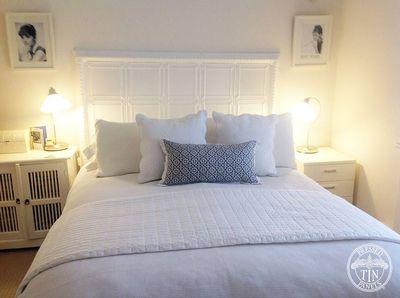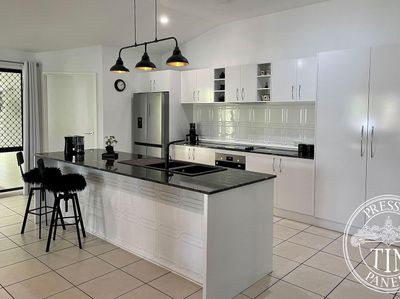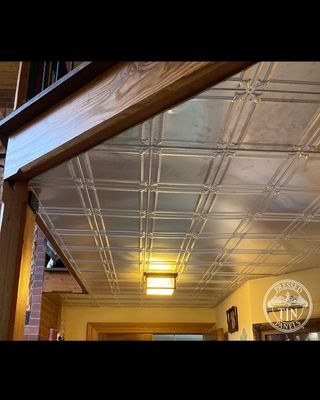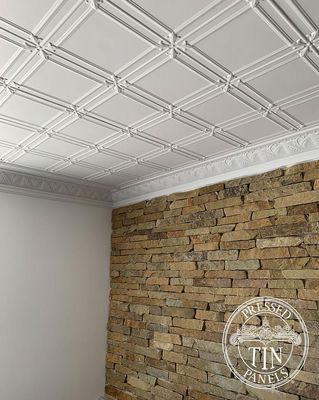 Maddington
Pressed Tin Panels
$195.00
Panel size: 925mm x 1846mm approx.
Pattern repeat size: 305mm x 305mm approx.
The Maddington design is a classic wall and ceiling panel, featuring a flat surface area surrounded by a double square pattern, with a leaf shape from each corner toward a smaller square. The Maddington design is suitable for use as a splashback, ceiling, walls, bathrooms and counter fronts.
All Pressed Tin Panels® are made from a special mill grade aluminium, 0.55mm thick.
Pressed Tin Panels® are treated with a non-chromate treatment (acid etched) which prepares the panel to be powder coated, or primed and painted.
We recommend painting or powder coating the Pressed Tin Panel®, as opposed to leaving them raw, as this ensures any surface marks from manufacturing are covered over, and makes the panels easy to clean.
All orders are supplied with instructions on how to cut and install the panels, or you could follow this link https://pressedtinpanels.com/c...
Each order incurs a freight charge as follows:
1-2 panels $100 incl GST
3-8 panels $150 incl GST
9 + panels $300 incl GST
Delivery address cannot be a Rural Delivery address.
All credit card payments incur a 3% surcharge fee.
Internet banking incurs no fee.
SKU: 10000-5